Post by Seto Sagara on Sept 17, 2014 15:42:07 GMT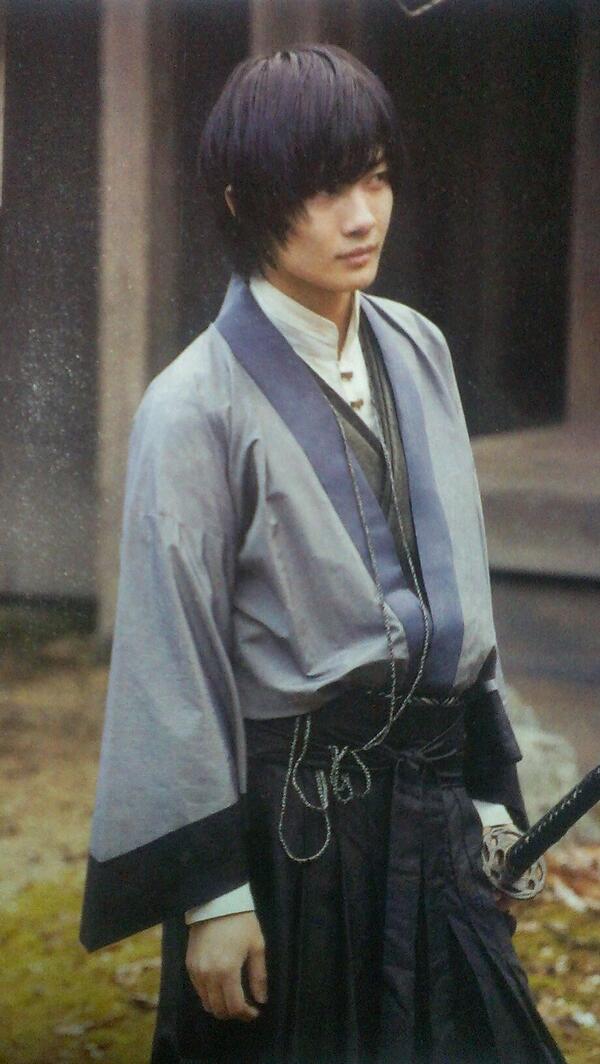 The BasicsName:
Seto Sagara
Age:
23
Sex:
M
Species:
Human
Date Of Birth:
Unknown, sometime in 1991
Nationality:
Japanese
Hometown:
Zawame
Occupation:
Takatora Kureshima's "butler"
Alignment:
Good
Theme Song:Outer StuffFace Claim:
Ryunosuke Kamiki
Height:
508
Weight:
165
Hair color:
BLK
Hair style:
Longer, down to his eyebrows and the nape of his neck, but straight.
Eye color:
BRO
Skin color:
Asian
Posture:
Proud and tall, respectable
Scars/ Tattoo's/ Other markings:Accessories:Clothes:
He dresses in suits alongside Takatora when he needs to be out, but otherwise is at home in robes in Takatora's home, when cleaning or doing whatever. Whenever he must go out, a suit.
Anything Else?Inner StuffLikes:
Takatora

Having what he can call a "family"

Serving Yggdrasil

Dislikes:
People who disrespect others

Seeing Takatora fail or be injured

The women Takatora sleeps with

Strengths:
Skilled swordsman

Loyal to the end

Swift on his feet

Weaknesses:
He can be very jealous of Takatora's women

He enters battle with Inves with only two small Musou Sabers

He fights by throwing himself completely into battle, resulting in wounds

Goal(s):Habits/ Quirks:
He has a habit of straightening his arm hair so it's all facing the same way

Relationships:
Takatora Kureshima – "employer"





Overview:
Seto is a silent man who prefers to observe and be told what to do rather than make his own choices, so long as it's Takatora giving him orders. He doesn't want to displease the man, and listens to everything he has to say. If it's another, he will mostly refuse to obey, because he doesn't work for them, he works for Takatora.
His loyalty is unending, and he would give anything for Takatora, the man who saved him and gave him a purpose for living. He finds little purpose in having his own life. He had his own life for years and could make nothing of it, and had nothing in it. He feels that his point for living is to be in the service of others, of whoever is strong enough. That person is Takatora.
He's been given an education in business and the politics of business, and can handle himself in Yggdrasil. He has occasionally stood in for Takatora as a proxy and spoken to investors and others, and has brought business into Yggdrasil. He holds a silver tongue in these situations, and knows exactly what to say. He has a good grasp of human nature in that way, but also knows when not to play the person, but to stand firm in the beliefs of Yggdrasil and Takatora.
He's usually in a joyful state, smiling most of the time, and shows great kindness to everyone around him, and respect, even if it's just a façade, and they don't deserve his respect. He primarily gives it to Takatora and those above him, but will show it to those who earn it, but not before. Even if he doesn't like you (and you both know it) he remains smiling and polite, but if you actually actively anger him, he becomes dark and angry and you will regret it.
Under Takatora Seto has trained in combat. He was naturally fast on his feet and rather agile, but has put focus into the sword as well, and even fights alongside Takatora against Inves and other threats when need be, wielding two Musou Sabers (shortened versions) and Lockseeds to power them. His dexterity is great, as he's able to keep flipping them around constantly. He pushes himself to the point of exhaustion most of the time in battle, but keeps fighting.
His bond with Takatora is like one of a younger brother, but has extended beyond that. He's eternally grateful to the man, and the two have become occasional lovers. Seto knows that Takatora isn't bisexual (he has female lovers, so he's not gay), but he just has feelings for Seto. Seto isn't sure about himself, but shows no interest in anyone else.
Other Equipment:
He wields two short Musou Sabers and holds a collection of low rank Lockseeds to use in them. His are just blades, however, they lack the firearm portion.





History
Seto was born sometime in 1991 or so. He doesn't talk about his past, but he bears no wounds on his body, so there appears to have been no physical abuse. Something must have happened in his past to justify him never speaking about it, but he won't say.
He was living on the streets when Takatora met him. Takatora was going to give him money, but Seto turned it down. Takatora was impressed by the refusal of charity and the strength he saw in Seto's eyes. He hired Seto to become his "butler" and live in Takatora's home. Seto agreed, seeing a way of getting ahead.
But there was more to it. He saw power in Takatora, and was drawn to him.
The two grew close, almost like brothers. Takatora helped Seto to become a clean man, to become groomed and respectable. The two would often go out together to meetings or events, and Seto had little trouble fitting in. He adapted quickly enough.
The two also entered a sexual relationship as a result of how close they had grown.
When the war with the Rangers began, Takatora chose to stay out of it. He had important things to do rather than have petty fights with something he has no involvement with. His goal is to stop Helheim and find Yggdrasil, the Tree of Life. Seto chose to follow him, and began to enter battle at Takatora's side when possible, finding great proficiency in swords, even carrying twin modified Musou Sabers to fight Inves with.
OOC StuffAnything Else:
OOC Name:
Grey