Post by Cass Hoban on Sept 19, 2014 15:36:36 GMT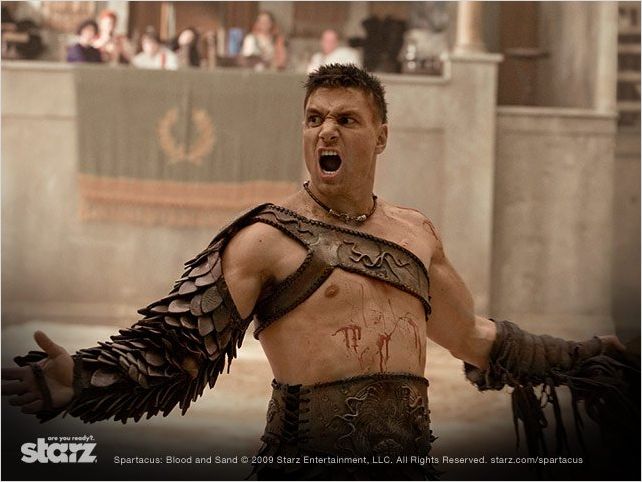 The BasicsName:
Cass Hoban
Age:
42
Sex:
M
Species:
Human
Date Of Birth:
3-21-1972
Nationality:
American
Hometown:
New York
Occupation:
Former soldier
Alignment:
Sees himself as good
Theme Song:Outer StuffFace Claim:
Manu Bennett
Height:
601
Weight:
190
Hair color:
BLK
Hair style:
Short cropped
Eye color:
BRO
Skin color:
Tanned
Posture:
Strong, commanding, someone in control
Scars/ Tattoo's/ Other markings:Accessories:
He wears his dog tags
Clothes:
He's usually in tactical pants, boots, and dark shirts.
Anything Else?Inner StuffLikes:Dislikes:
Weak people

People who refuse to fight

Losing

Strengths:
Very skilled fighter

Unpredictable to his enemies

The Odin deck has amazing powers

Weaknesses:
A liability in that he might turn on his own allies

Lives only to fight; nothing more

Far from trustworthy

Goal(s):Habits/ Quirks:
He flips a knife around in his hand when he's bored

Relationships:Overview:
Cass will crush anyone who gets in his way. He has no sympathy, no real human emotions anymore. He gave up on all that when he realized what he wants to do in life: fight. He's cold, uncaring, not really human anymore, just a beast.
When he attempts to act as a human he doesn't talk to many people. Any conversation he has is brief and to the point. He wants results; he doesn't care about long and drawn out anything, unless it's his plan.
He has many plans, and plans within plans. He is cruel, without mercy, and will not hesitate to put anyone down. He gets involved in fights whenever he can, and uses the war as an excuse to keep fighting more and more.
A cold, uncaring man. He's serious and shows no humor, nor does he revel in pain, or anything. He's cold and indignant at all times. Failure doesn't deter him, success doesn't please him. Fighting pleases him.
He has no problems with murder. At one point in his life he did, but he's grown past that. He'll kill anyone in his way who tries to stop him or his goals. Not even children stop him, as he'll kill them too if they're in his way. He's despicable, but he's one of the best soldiers the Riders have, and for those who care about the war, he's too valuable to lose.
He's detestable for the things he does, acting swiftly and without warning. His bite is deadly; if he makes a move against you, he's not screwing around. He means to see you dead, and he will see you dead.
He's a dangerous man, a man who will beat you to the ground for one ill-timed comment or joke. Or sometimes he won't. That's the thing about him, one of the reasons why he's dangerous. You can never tell with him. He might laugh at your joke and you go on your way, or he might laugh and then stab you. He likes to have a knife and a gun on him at all times, so this is a very real possibility.
He is somewhat bloodthirsty, but can control it. He lives to fight.
He's a sly, treacherous man. On top of his unpredictability, there's another reason not to trust him. He will turn people against you as soon as he would kill you himself. Some people don't deserve outright, quick pain that he can inflict; some deserve slow pain, the slow destruction of their world around them.
Sometimes he will gladly just rush headlong into a fight without thinking. He comes off as brash sometimes, but it often works out for him because he's a very skilled fighter, and his determination is incredible. It's not always the smartest thing for him to do, but he tries to make it work.
Hero StuffName:
Kamen Rider Odin
Type Of Hero:
Kamen Rider
Henshin Device:
Advent Deck
Henshin Sequence:
He holds his Advent Deck towards a reflective surface, and his belt appears. He loads the deck with the call of "Henshin!" and transforms in a mirror reflection.
Forms:
Form Name: Kamen Rider Odin
Image/ Description: Here
Motif: Phoenix
Color Scheme: Gold, black, brown
Transformation: See above
Fighting Style:
Weapons: GoldVisor staff. Advent Cards:
Advent: Summons GoldPhoenix
Sword Vent: Twin swords
Guard Vent: Shield
Time Vent: Reverse time
Steal Vent: Steal a weapon from an enemy
Final Vent: See below
Abilities: Higher stats, teleportation, immense raw power
Finisher(s): Final Vent: GoldPhoenix attaches itself to his back and they use a flaming tackle on the enemy


Other Equipment:
History
Cass was born in New York and grew up poor. He had to fight for everything he had, and gave up on a formal education when he was a teenager. He fought on the streets for money and was arrested a few times. He eventually got into the military by lying his way through, finding that that was his best option.
He fought overseas and returned home. He stayed with the military for years, enjoying it. He loved to fight, he loved everything about it. He became very skilled and deadly in his time with the military.
He eventually left the military after finding a strange card deck during a deployment. Utilizing it, he became Kamen Rider Odin and had a whole new set of enemies to fight. He fought alongside Riders, and fought against them, but loved to fight monsters, finding them to be completely unpredictable, unlike people.
When Zordon was murdered, Cass was thrilled. He had a chance to fight Rangers now, and a chance for a new war. He's fought his way through them with the greatest of pleasures, and has become nothing short of a monster in his own right.
OOC StuffAnything Else:
OOC Name:
Grey