Post by Nicholas Blake on Sept 24, 2014 15:46:22 GMT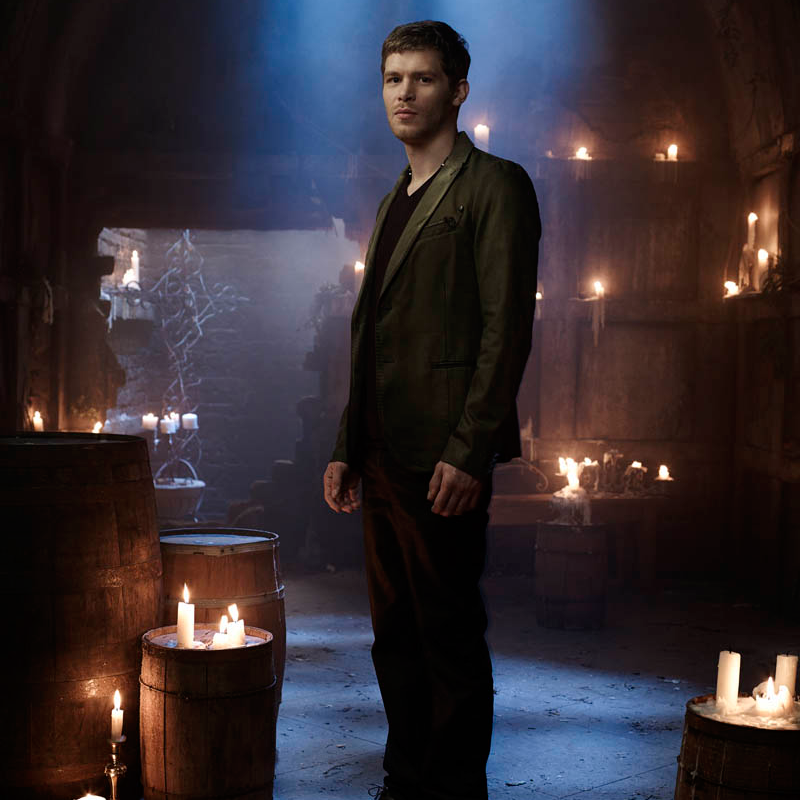 The BasicsName:
Nicholas Blake
Age:
24
Sex:
M
Species:
Changeling
Date Of Birth:
6-3-1990
Nationality:
British
Hometown:
London
Occupation:
Painter
Alignment:
Himself/Chaotic Neutral
Theme Song:Outer StuffFace Claim:
Joseph Morgan
Height:
511
Weight:
179
Hair color:
BRO
Hair style:
Short, but full
Eye color:
BLU
Skin color:
C
Posture:
Strong, commanding, powerful, as he should be, as a self-proclaimed alpha-male
Scars/ Tattoo's/ Other markings:
He has
this tattoo
Accessories:
He usually has a necklace on a silver chain, usually ending in a wolf's tooth. He also wears leather bracelets.
Clothes:
He's most comfortable with nicer looking boots, dark jeans, and a long sleeved shirt, with a leather jacket on over the top of that. He can be fancy and wear suits when he needs to.
Anything Else?
Due to the power of the wolf within him, he can assume a
wolf/human hybrid-type form
when under extreme anger or emotion, usually when he wants to be feral and not use his Gao form. Also, facial hair, as seen.
Inner StuffLikes:Dislikes:
Losing

Being questioned

Those who don't know when to quit

Strengths:
Skilled fighter

High senses

Feral power

Weaknesses:
Very cocky

Will fight teammates/allies

Doesn't take advice from others

Goal(s):Habits/ Quirks:
Refers to the female Gaos as "Little (insert animal here)"

Relationships:Overview:
Nicholas is a cocky bastard who believes himself to be the most important person around. He has a lot of skill and a lot of power as a Changeling, and also a level of charm. He combines that with a temper born of his wolf instincts and is a very dangerous man, but also a very skilled ally.
He'll sit and listen to what people say, but will then get up, say why they're wrong, and tell everyone how they're going to do this. If someone disobeys or questions him, he'll loose his claws and rage into them to make a point. He doesn't like to be questioned, and expects obedience.
There is a side of him that can be nicer, but that's usually with women, usually when lying with them. When he's after a woman he can become a bit softer and calmer, but he doesn't show it all until they're in bed. That's not to say that he's always in a rage or anything like that, he acts calm, but is always ready to pull his anger and emotions to the surface.
He is a very emotional man, actually. He lives by his emotions, and lets them dictate what he does next. Anger, annoyance, affection, whatever it may be, it'll come out, and be obvious. He doesn't try to hide his emotions that he's feeling, because there's no point. He lives more by emotion than by following his head, which can easily get him into trouble, especially when following anger or rage.
Above all, Nicholas believes himself to be the alpha male. He will beat down anyone in his path to prove that he is the strongest, and the one to take control of any situation. He likes a challenge, and has had many a conquest in the past, both physical/personal, and sexual.
He's a painter, an artist. He can see the beauty in things, which some consider odd, considering his behavior and his alpha male tendencies. He can hold a serene calmness when at his canvas, which feels uncharacteristic to many who know him.
He likes to use his wolf form when he's facing a direct threat or enemy. He prefers to use his claws and feel himself ripping his foes apart. In that form he has sharper senses, faster reflexes, and greater speed and strength.
Hero StuffName:
GaoSilver
Type Of Hero:
Ranger
Henshin Device:
G-Brace Phone
Henshin Sequence:
He pulls it from the Brace, opens it, and calls "Gao Access!" The wolf form comes over him, synching him with his soul.
Forms:
Form Name: GaoSilver
Image/ Description: Here
Motif: Wolf
Color Scheme: Silver, blue, gold, black, red
Transformation: See above
Fighting Style: Very feral and direct, leaping at his foes and beating them down with claws and his Rod.
Weapons: Claws, Gao Rod (Saber, Sniper, Break modes)
Abilities: Higher stats
Finisher(s): Slash with his Rod, or shooting one of his crystals from the Rod
Other Equipment:
History
Born due to a human and an Org, Nicholas has always had a temper, and has always lived by his emotions. His mother tried to keep him in check, but it never worked. He was a problematic child, and got into fights in school all the time. He did find a calming effect in painting, however.
When he entered middle school he started to paint a lot, and got really good. When he entered high school he got into another fight, but this time he learned about his powers. He shifted into a wolf-like form and nearly killed the other boy, but his mother was able to stop him and get him away.
They moved after that and somehow avoided legal problems. It was due to the damage the boy had being clearly that of an animal, not a human. Not from Nicholas. They moved to America and he resumed school and painting.
After going through college he got work as a painter, either doing murals or portraits or anything. He became well enough off because of his painting, so it all worked out for him. Soon enough he obtained his equipment and began his mission against the Orgs, seeking fun in killing them.
OOC StuffAnything Else:OOC Name:
Grey