Post by Anna Grace-Clough on Sept 19, 2014 11:45:52 GMT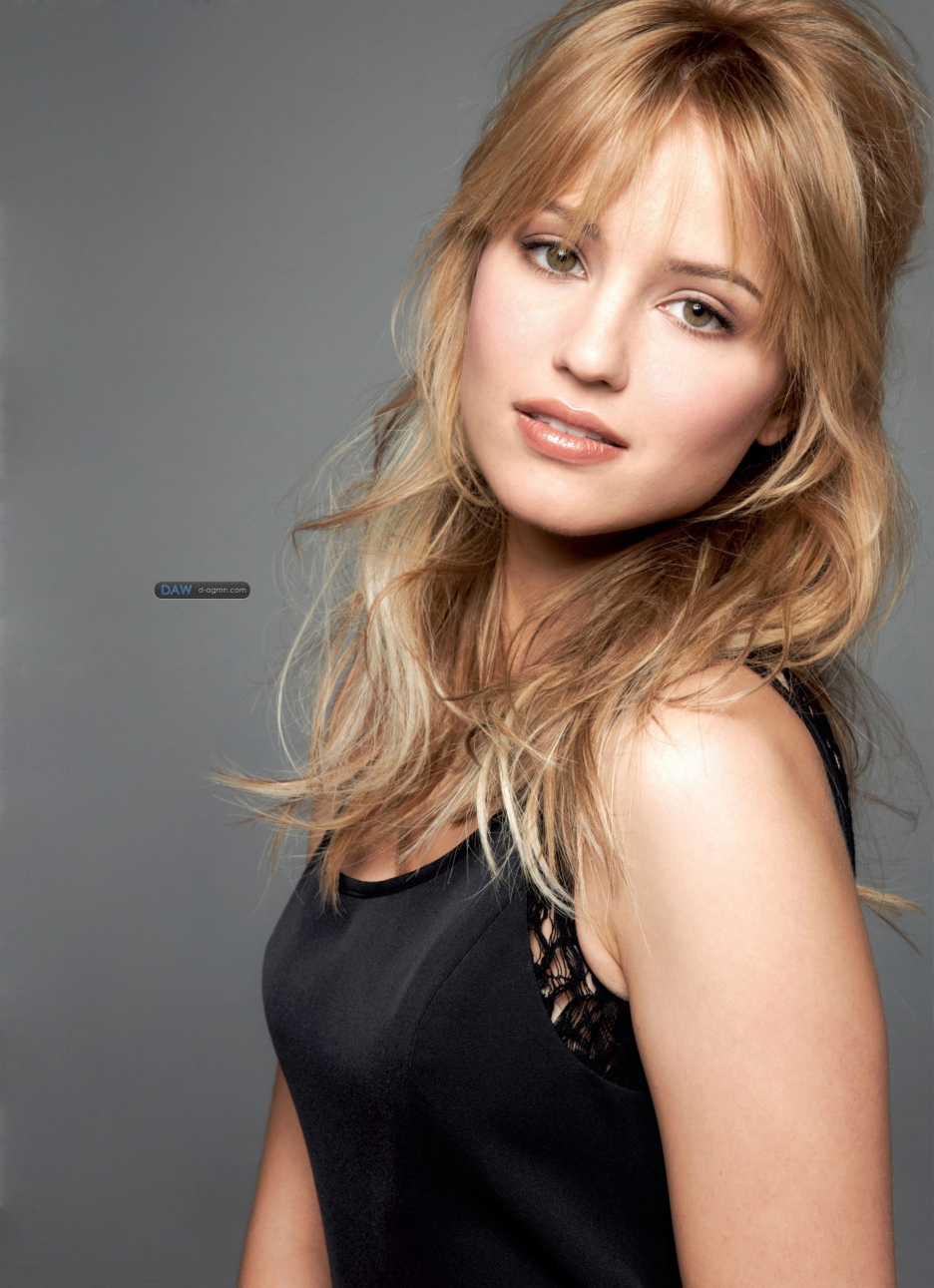 The BasicsName:
Anna Grace-Clough
Age:
27
Sex:
Female
Species:
Human
Date Of Birth:
April 17th 1987
Nationality:
British
Hometown:
Edinburgh
Occupation:
Professional Rider, Mercenary, Strategist in the War
Alignment:
Chaotic Good
Theme Song:
"Radio GaGa" by Queen
Outer StuffFace Claim:
Dianna Agron
Height:
5'6''
Weight:
52.5 kg
Hair color:
Blonde
Hair style:
Long and straight, tied back into a ponytail or a bun at all times
Eye color:
Hazel
Skin color:
Caucasian
Posture:
On edge, ready at all times
Scars/ Tattoo's/ Other markings:
A lot of knife wounds
Accessories:
She wears the Eternal Memory on a chain/lanyard and always keeps the Lost Driver on. When she's on a mission she ties her hair back with a white bandana around her forehead.
Clothes:
She wears an altered version of the female NEVER uniform. NEVER's symbols have been removed and her jacket is a longcoat. She keeps the shorts (though lengthened), and ties her hair back into a ponytail out of her way. Her jacket is only partially zipped usually, and she'll keep a white shirt underneath it.
Anything Else?Inner StuffLikes:
Sharp things

Memories

Musicals

Dislikes:Strengths:
Is a good tactician

Versatile

A fantastic knife user

Weaknesses:
Doesn't work well with others

Has a rebellious streak

She leaps into battle before thinking, ironically enough for a strategist

Goal(s):
Win the war

Collect all of the T2 Memories

Habits/ Quirks:
Carrying knives in her teeth

Toying with her Memories

Relationships:Overview:
Anna is nice to the people she likes, and short tempered with everyone else. She's a good asset to have on your side in a fight, and an annoying one in social situations. She can be abrasive, with a tongue sharper than her knives half of the time.
Hero StuffName:
Kamen Rider Eternal
Type Of Hero:
Kamen Rider
Henshin Device:
Lost Driver and Eternal Memory
Henshin Sequence:
Anna inserts the Memory into her Driver and slides it aside, transforming as a tornado of metal bits forms her suit.
Forms:
Form Name: Eternal Blue Flare
Image/ Description: Here
Motif: E, Commadno, Owl
Color Scheme: White, Black, Blue, Yellow
Transformation: Detailed above
Fighting Style: Anna is a knife fighter. She gets in close and punches and slashes the crap out of you.
Weapons: Eternal Edge
Abilities:
Eternal has enhanced capabilities, a heads-up display, and the ability to nullify targeted Memories.

Eternal's bandoliers can hold all 25 of the other T2 Memories, which empower her with a portion of each's abilities. Accel gives her super speed, Cyclone allows her to manipulate (but not control) wind, Fang lets her summon blades and spikes, Heat gives her fire powers, Joker enhances her hand to hand fighting capabilities and luck, Luna gives her stretching powers and illusions, Metal lets her take more damage and makes her stronger, Nasca gives her energy blasts from her hands, Ocean lets her manipulate (but not creatve) water, Rocket gives her the ability to make parts of her body mimic rockets to summon rocket powered duplicates of her fists, fly, or just summon rockets, and Trigger gives her the ability to fire energy blasts from her Edge that resemble the blade of a ballistic knife as well increasing her eyesight.
Finisher(s):
Eternal Requiem: A glowing corkscrew kick
Bloody Hell Blade: A rider slash where the Eternal Edge glows blue and slashes through the target
Eternal Glanzer: Same as Accel's attack – roundhouse kick with a tire pattern in the air
Eternal Nitro: As if Eternal's feet had wheels, Anna speeds at an enemy, bathed in heat and smoke. She rushes at the enemy and plunges the Edge into them, where they overheat from the inside out.
Eternal Windmill: A hurricane kick
Eternal Razor: Her slash creates Razor Wind
Eternal Bite: Anna grows Wolverine claws and punches an opponent's lights out
Eternal Spike: Anna throws her knife, which duplicates into a rain of tooth shaped knives.
Eternal Barrage: Anna loads the Heat Memory into her belt slot, causing her arms to be covered with flame up to her armpit. She then unleashes a hail of fast paced punches at their chest.
Eternal Charkram: Anna spins the Edge, which becomes a spinning ring of bladed flaming death at a certain velocity before being chucked at an enemy
Eternal Wild: Eternal's version of Joker Kick
Eternal Trench: Eternal punches her opponent with her knife hand, before slashing them. Both attacks are charged with purple energy
Eternal Snapback: Anna yanks her arm back and stretch punches her target
Eternal Devo: Her Edge blade acts like a whip and slashes the enemy to ribbons
Eternal Brass: Anna's hand becomes steel as she punches her enemy in the face
Eternal Shrapnel: The Eternal Edge expands endlessly until it stabs the opponent
Eternal Skyline: Anna grows a pair of glowing line wings before floating into the air and slamming into the target with a drop kick
Eternal Howl: Anna creates mock-ups of the dog Nasca line, which attack the enemy and hold them down long enough for Anna to carve the Nasca symbol into the target.
Eternal Jaws: Anna jumps into the air legs bathed in water, and nails them with a scissor.
Eternal Wasp: Anna creates a wave of water as her arm arcs through the air that follows it. The wave slashes through the target.
Eternal Shotgun: Anna pulls back her arm and fires off an energy duplicate of her first
Eternal Auto: The Edge turns itself into a white Memory Magnum, which she then fires at the target on full-auto. Once she takes her finger off the trigger it reverts.
Other Equipment:
The following T2 Memories (12 out of the 26); Accel, Cyclone Eternal, Fang, Heat, Joker, Luna, Metal, Nasca, Ocean, Rocket, Trigger

A shitload of throwing knives

A lot of disposable cash

History
Anna was a soldier for as long as she could remember. She fought in a number of wars overseas, not all of which with a formalized military. She liked sticking up for the little guy - as long as they paid.
The war changed things; she was in the Congo fighting against insurgents when the being known as Zordon died. She respected the man in the same way she respected the Dalai Lama despite being Catholic. But what she didn't react to positively was that he was killed in such a way that her fellow Riders were framed. THAT pissed her off, especially when rangers were messing with the Rider Memorial in Tokyo. That pissed her off, and it became open season.
OOC StuffAnything Else:
I swear I'll try to make sure she doesn't become completely overpowered
OOC Name:
Crimson
Name Color:
FFFFFF
Number Of Stars:
10
Color Of Stars:
Blue