Post by John Jones on Sept 28, 2014 19:23:56 GMT
Sometimes, it is hard to tell the difference between man...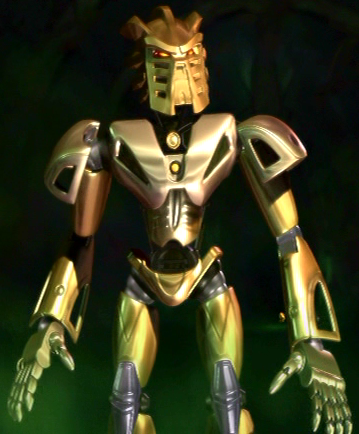 ...and machine
The BasicsName:
Detective John Jones (Pseudonym, real name Tavanuk)
Age:
39, in human years
Sex:
Male
Species:
HyperSpace native
Date Of Birth:
In the human calendar, July 11 1974
Nationality:
Of HyperSpace
Hometown
Inside of HyperSpace
Occupation:
Former Homicide Detective/Vigilante
Alignment:
Lawful neutral
Theme Song:
Darling Violetta-Sanctuary
Outer StuffFace Claim:
James Marsters
Height:
6'2
Weight
213 pounds
Hair color:
Dark Brown, turning grey
Hair style:
Short, curly
Eye color:
Grey
Skin color:
Pale Caucasian
Posture:
Straight, upstanding
Scars/ Tattoo's/ Other markings:
Facial hair
Accessories:
Holsters for his pistols, and a police badge
Clothes:
Purple Tee, dark green/silver jacket and jeans
Anything Else?Inner StuffLikes:
Humans

Scintillating cases

Oreos

Dislikes:
Fire

Dull cases

Law-breakers

Strengths:
Omni-linguist-able to speak the language of HyperSpace fluently, along with other Earth-based languages

Intelligent

His abilities as a native of HyperSpace- faster healing, minor memory manipulation, increased physical stats, shooting small threads of energy from his eyes, and a very high durability threshold

Weaknesses:
Extreme pyrophobic

Feels drained after using his abilities for too long

Abilities are weakened, due to being away from HyperSpace

Goal(s):
Get back to HyperSpace, if possible

Habits/ Quirks:Relationships:Overview:
John is a very wise man, and is exceptionally strong-willed. He believes that humans, while having a great potential for violence and betrayal, have a greater potential for good and promise. He has a great passion for unlocking the greater potential of others, be it through training or encouragement. He is able to show great care and compassion for almost anyone.
Hero StuffName:
DES Ranger Operator Black
Type Of Hero:
Ranger
Henshin Device:
Shift Changer with Engine Soul
Henshin Sequence:
He inserts the Engine Soul into the top and closes it. He then presses the handle upwards, which forms the suit
Forms:
Form Name: Series Black
Image/ Description: Here
Motif: Car, dog
Color Scheme: Black, silver, yellow
Transformation: See above
Fighting Style: Long-range, reliance on weapons
Weapons: Mantan Gun, Handle Blaster, Cowl Laser
Abilities: Higher stats all around, HUD, assisted targeting reticule
Finisher(s): Combines weapons with others to form the Super Highway Buster or the Junction Rifle
Mecha Name:
Engine Gun
Type Of Mecha:
DES Engine
Image/ Description:
Rawr
Motif:
Dog, Police car
Abilities:
Energy Blast
Megazord Component:
A right arm
Other Equipment:
History
John was once known as Tavanuk, a native of the HyperSpace pocket dimension. In his life there, he was tasked with capturing rogues and criminals that escaped into other pocket dimensions, including an alternate Earth, known to him as "NormalSpace", and bringing them back to HyperSpace. He was a close friend to the science council, who provided him with the technology needed to travel between dimensions.
An incident with a criminal who found a way to negate dimensional travel left Tavanuk stranded on Earth, with no way to get home. Taking on the name "John Jones", he began to find work in NormalSpace, eventually working his way up to becoming a homicide detective. Whilst his work with the police continued, John found that his abilities, which were usually much stronger, were weakening due to his time away from HyperSpace. In fact, he had even lost some of them. At a scene, he discovered the discarded Stag Morphin Blaster. Surreptitiously pocketing it, he discovered the powers it contained, and started using it as an "edge" to his detective work.
John had many adventures in NormalSpace with others wielding the Go-Buster powers as they fought the Data Avatars. After a long career, John thought he'd discovered a way back to HyperSpace. He was wrong.
Instead it led to a garage, where John was given another assignment...
OOC StuffAnything Else:OOC Name:
Sohn
Name Color
#000000
Number Of Stars
4
Color Of Stars
Yellow